Yes, it has been over a month since I've blogged. Being without internet makes it hard to blog, yaknow. LOL! It's been good though. I've spent more time with the monkeys, and we have a lot more outside play these days. It seems like time escapes you when you're posting and blogging about your life, and you're not out living it, like you should.

We just got back from East Texas with the inlaws. We celebrated Thanksgiving early, due to David (Hank's nephew) having to leave Sunday to go to Kansas. I can't remember exactly which Army base he'll be headed to. Either way, he wouldn't be here for Thanksgiving, so I think it's best that we did it this way. He is definitely in my prayers. He believes he will be deployed December 14.

Other than that, it's been fairly routine. Sanctuary Choir practice on Tuesdays... Church and Youth Group on Sundays. That sort of thing. Oh, one more thing. I'm a little excited and nervous, all at the same time. Our church choir director asked if I would sing a solo for our Christmas piece. It's a beautiful song, one that spoke to me from the moment I heard it. I pray that I can do it justice.

And, of course, there was Halloween. I'll go in reverse, starting with Halloween night. We had lost Ezra's pirate hat, so I was scrambling to figure out what to do for him. Then I just grabbed a sharpie, and started "tatooing" him... "GLAM ROCK" on his knuckles, a cross on his arm, and black fingernails... Oh, and I used some black eyeliner to give him a goatee... He wore some of his sister's leopard pants, used his guitar, and we put a shiney purple scarf around his waist. I think it turned out okay.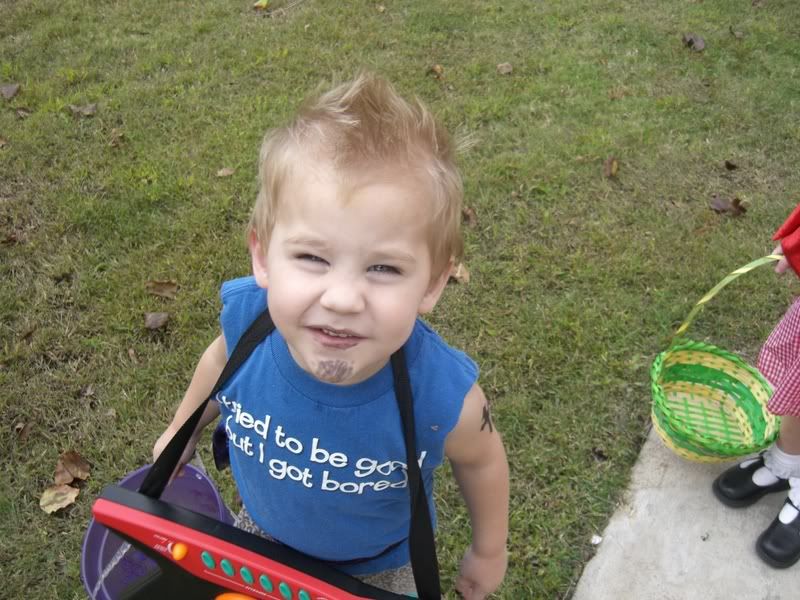 And, you can see that Anna was Little Red Riding Hood. I think she made a great Little Red.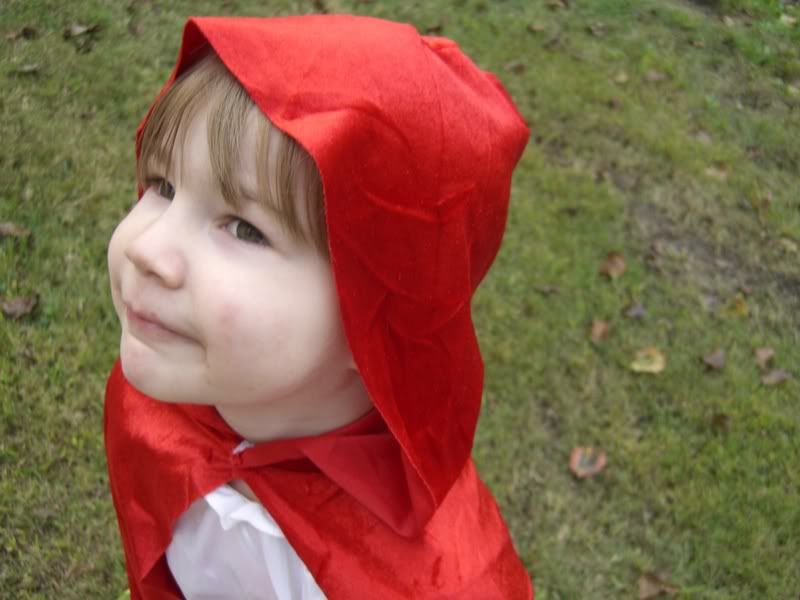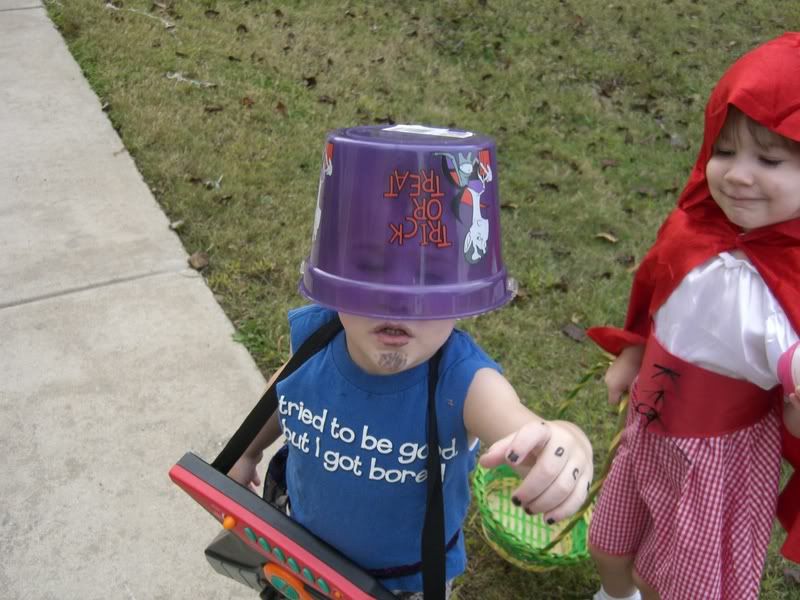 Here we were at our church's Trunk or Treat the Sunday before Halloween. I love these. Lots of people decorate their trunks, and the kids get plenty of candy.