Yeah, my kids rule. Don't even deny it.
I am slightly aggravated though. I took pictures of Allison leaving for school on her first day, and I took them on HER camera. Well, my card reader is screwed (Thank you Ezra... LOL!), and she can't seem to find her cable. Meh. Hopefully, Hank will upload them to our share drive soon.
In the meantime, you will have to deal with hot and sweaty Allison walking home from the bus stop. Still a cutie pie!
This is what happens when Anna dresses herself. Really though, it's not bad. A future fashion maven in the making? Though, the shoes have to go. Okay, they're good to play in.
Look at these eyes! I'm in love with her hazel eyes!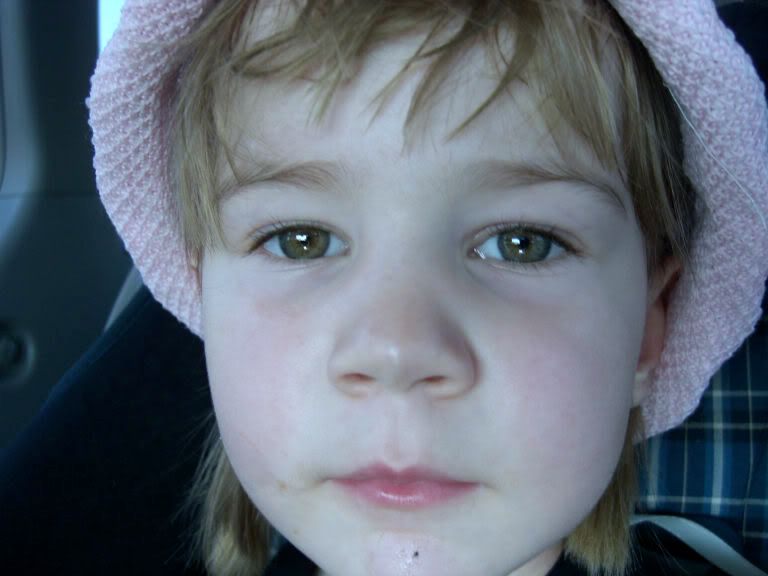 And I'm just plain IN LOVE with this picture!
Little GI Ezra listening to some tunes. Nope, not any Veggie music, but he's okay with Mom's music. (Probably some Ryan Adams, Stone Temple Pilots, or Plumb...)